Well, women at st engineering can look forward to supporting groups in areas including professional enrichment and family caregiving. This comes on top of initiatives such as leadership, workshops, and mentoring that aim to keep female workers engaged at the tech and defense company.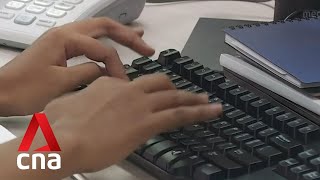 Women make up 20 percent of the company's 15,000 strong workforces in Singapore. President Ali mayakov says the women's Support group is a step in the right direction in addressing underrepresentation and challenges faced by female workers. It also comes ahead of concrete proposals for issues concerning women that are being developed which will be presented in the white paper next year.
For a start, the support groups will enable women to connect and tap on a professional network of advisors to share and address issues. Women are still underrepresented at very senior leadership levels in companies and so by providing opportunities for women to be mentored to be coached and therefore putting emphasis on cultivating and growing women. I think that provides a true recognition of the company's desire to support the development of women and recognition of women's talent.