South Korea has gone its own way in the fight against the coronavirus. Testing was core to its strategy.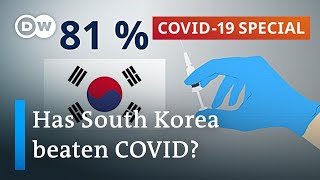 At the start of the pandemic, people used masks in private homes an app closely monitored the population enabling authorities to track infection chains. The vaccination campaign also quickly picked up speed. Now over 40 million people in South Korea have received at least one jab.
That means over 80 percent of the population is fully or partially immunized among the highest vaccination rates in the world. But has south Korea done everything right and what can other countries learn?