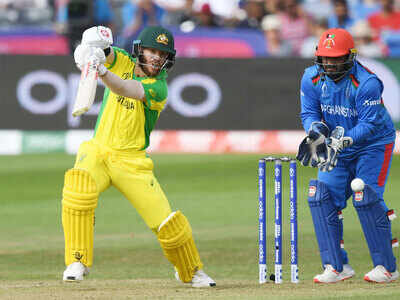 For the moment, we'll turn to the cricket pitch Australia has postponed their first-ever Afghanistan cricket test match. The decision comes after the Taliban placed a ban on Afghan women from playing cricket or any other sport.
Here's a report. It's not always that the Afghanistan cricket team finds itself playing kingmaker at an ICC event on Sunday committed and casual Supporters of the Indian team will join cricket fans in Afghanistan in praying for an Afghanistan win over New Zealand in the t20 world cup. It's the only way India can go through to the semis after defeats against Pakistan and the kiwis at the start of the tournament.
"It's a funny game and Afghanistan has played good forget a lot of our hopes rest with them as well. So All the very best to them really wish. If we can provide any physio support to mujeeb, we can get them onto the field in the park, and that is all I think we can hope for um.They have played good cricket,"
but that good cricket hasn't translated into any goodwill from cricket Australia. The Australian board has stuck to its guns and postponed the one-off test match against the afghans that would have served as an ash's warm-up Cricket, Australia, the players, association, and politicians in the country have a lot of sympathy for Afghanistan's players, the likes of Rashid khan and T20I, captain Mohammad nabi is welcome to play the big bash league k20 tournament in Australia, but an afghan team under the Taliban flag cannot compete on Australian soil. It's a position cricket Australia has stuck to ever since a Taliban Spokesperson declared that women would not be allowed to play cricket.
"It is the media era and there will be photos and videos, and then people watch it. Islam and Islamic emirates do not allow women to play cricket or play the kinds of sports where they get exposed. We do not need sport, they will get exposed and do not follow the dress code and Islam does not allow that.
Even if we face challenges and problems, we have fought for our religion so that Islam is Followed. We will not ignore Islamic values, even if it causes opposition. We will not leave our Islamic rules."
The Taliban remain non-committal on women playing a sport, even though no official dictate banning women's support has been issued. The memories of the Taliban's brutal first reign are still fresh. Sports stadiums became venues for public executions, and many of Afghanistan's female sports Persons have either abandoned their dreams or left the country since the takeover, while cricket Australia has taken a stand, the international cricket council remains silent.
It is yet to officially react to the developments in Afghanistan. The ICC has a straight zero-tolerance policy on government interference among member nations, but it has continued to look the other way as the Taliban took over and changed the rules of the game in Afghanistan. They may still face struggles. General report beyond the world is one focused on the sporting challenges.