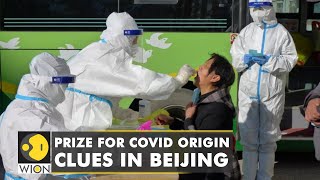 Now, since the initial coronavirus outbreak, China has maintained a harsh policy to bring down the infections. It has quarantined millions for a dozen cases developed one of the first covid vaccines and now in an attempt to battle the recent surge, Beijing is offered a reward for anyone who has information that can help in tracing the source of this latest outbreak.
The latest crisis has hit over 40 Chinese districts, and Officials in northern city VA have said that they would offer a hundred thousand yuan, which is nearly fifteen thousand five hundred dollars as a reward for the information in its notice. The city government said I'm quoting here in order to uncover the sources of the virus outbreak as soon as possible and to find out the chain of transmission. It is necessary to wage a people's war of epidemic prevention and control.
The officials have said that the cases of Smuggling illegal hunting, cross-border fishing could be reported immediately, should be reported immediately upon me also that those who have bought imported goods online or to immediately sterilize them and send them for tests. Note that the city shares its borders with Russia on a Tuesday, china reported 43 local cases. This is the biggest outbreak since the beginning of the pandemic, one fueled by the delta variant and for the past three weeks now covid cases in china have remained in the double digits sparking concern among the authorities and a fear of a nationwide lockdown.